Chicken Chili with Chickpeas Main Dishes Gluten Free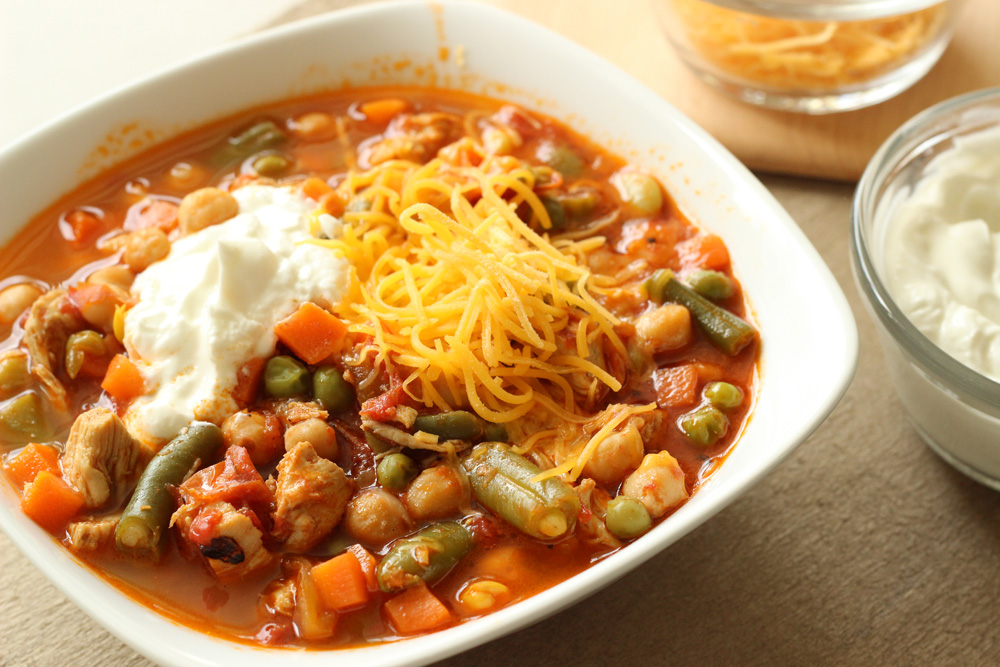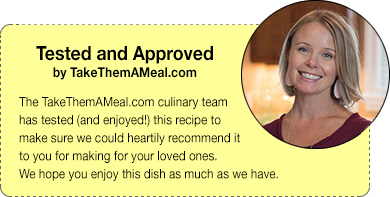 Container Recommendation....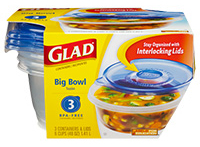 GLAD Big Bowl (6 cups)



Chicken Chili with Chickpeas

Serves: 4

Ingredients:
1 medium onion, chopped
1 lb. boneless, skinless chicken breasts, cubed
1 teaspoon chili powder
1 teaspoon cumin
2 garlic cloves, chopped
1 can of diced tomatoes
16 oz. chicken stock (Not all chicken stock is gluten free. Check labels carefully. A few that are gluten free are Kitchen Basics Chicken Stock, Pacific Natural Foods Natural Free Range Chicken Broth, Progresso 100% Natural Chicken Broth, and Swanson's Chicken Broth 99% Fat Free)
1 teaspoon sugar
1 can of chickpeas, drained and rinsed
1 bag of frozen mixed vegetables

Directions:

Fry onion until no longer translucent, about 5 minutes.

Add chicken and cook until no longer pink, about 5-10 minutes.

Add garlic and spices and cook for another 3 minutes.

Stir in tomatoes, chicken stock, and sugar.

Bring to a boil and let simmer for 25 minutes.

Add chickpeas and vegetables.

Bring back to a boil and simmer for 10 minutes.

Serve with cheddar cheese, and sour cream (optional).

More Recipes....