Dairy Free and Gluten Free Chunky Monkey Cookies Dairy Free Gluten Free Desserts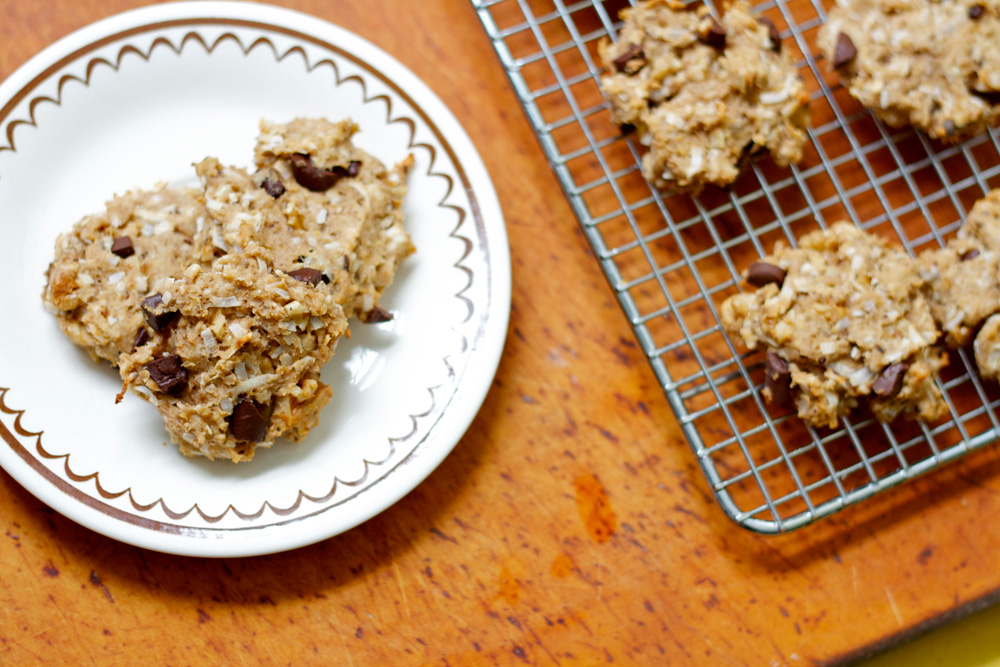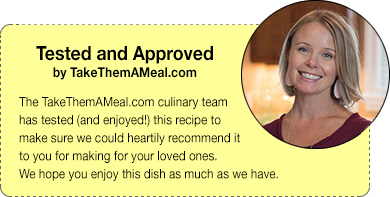 Container Recommendation....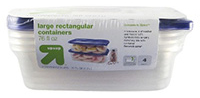 UP & UP Large Rectangular (9-1/2 cups)



Dairy Free and Gluten Free Chunky Monkey Cookies

Serves: 16 to 18

Adapted from: Go Dairy Free

Ingredients:
2 medium bananas, mashed well (about 2/3 cup mashed)
1/4 cup creamy raw almond butter or creamy peanut butter
2 tablespoons maple syrup
2 tablespoons ground flaxseed
1 teaspoon vanilla extract
1/2 cup brown or white rice flour (if you are not cooking gluten free and don't have rice flour on hand, whole wheat or whole wheat pastry flour works well too)
2/3 cup unsweetened shredded coconut
1/2 cup raw walnuts, pecans, or macadamia nuts, finely chopped
1 teaspoon baking soda
1/4 teaspoon sea salt
1/4 cup cacao nibs (or raisins or dairy free dark chocolate chips- Enjoy Life, Chocolate Dream, Scharffenberger all make dairy free chocolate)

Instructions:


Preheat the oven to 350F. Line 2 baking sheets with parchment paper

In a medium bowl, whisk together the mashed bananas, nut butter, maple syrup, flaxseed, and vanilla to combine. In a large bowl, combine the brown rice flour, shredded coconut, nuts, baking soda, and salt. Stir in the banana mixture to combine. Stir in the cacao nibs.

Drop heaping tablespoons of the dough onto the lined baking sheets. Use your fingertips to flatten each cookie to about 1/2-inch thick.

Bake for about 12 minutes or until golden brown. Cool completely before serving. Store in an airtight container.

More Recipes....