Flourless Chocolate Cake with Raspberries and Cream Gluten Free Desserts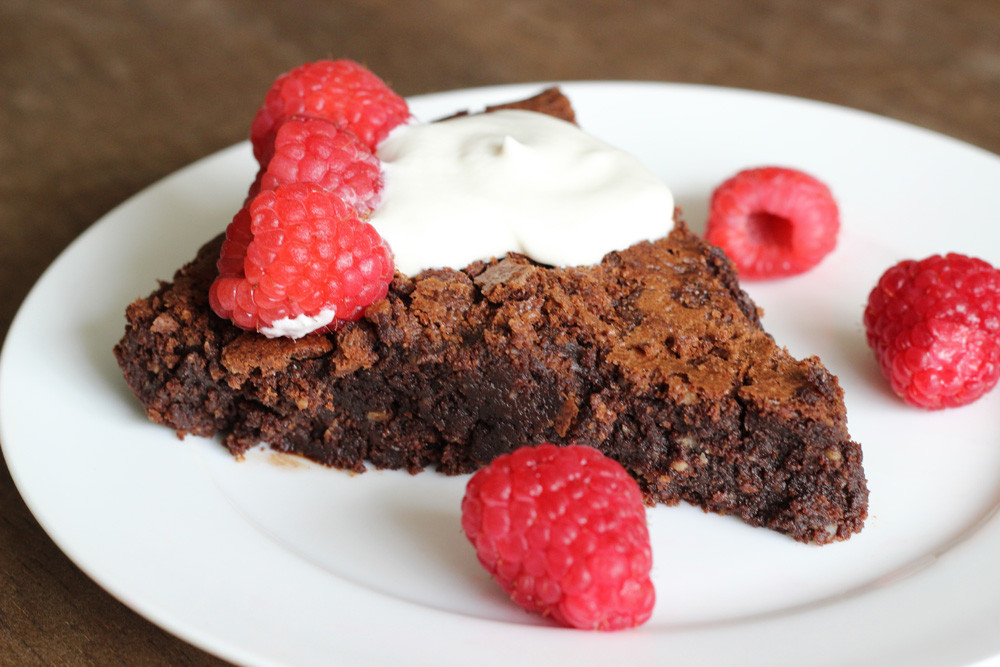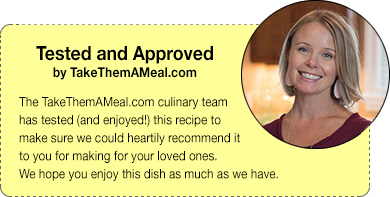 Container Recommendation....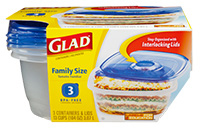 GLAD Family Size (13 cups)



Flourless Chocolate Cake with Raspberries and Cream

Serves: 8 to 10

Ingredients:
1/2 cup butter, softened
1 cup + 2 Tablespoons sugar
1 cup ground almonds or walnuts
8 oz. gluten free semi-sweet chocolate, melted (such as Baker's Square Semi Sweet Chocolate Squares)
4 eggs. separated
1 cup whipping cream
1 teaspoon vanilla
2 cups raspberries

Directions:

Preheat oven to 350. Coat a 9 round inch pan with gluten-free cooking spray (use any cooking spray that uses oil like Mazola, Crisco and Pam. Do not use baking cooking sprays, as they contain flour and are not gluten free).

Melt the chocolate in the microwave. Beat the butter until smooth. Add 1 cup of sugar and beat until creamy. Add ground nuts, chocolate and egg yolks. Beat thoroughly.

In a separate bowl beat egg whites until soft peaks form.

Stir 1/3 of the egg whites into the chocolate mixture. Gently fold in remaining egg whites. Scrape batter into pan and bake 35-45 minutes until a toothpick comes out clean. Let cool in the pan for 30 minutes.

Combine the whipping cream, vanilla and 2 tablespoons of sugar. Beat until soft peaks form. Top the cake with cream and berries.

More Recipes....