Gluten-Free Lasagna with Turkey Sausage Main Dishes Gluten Free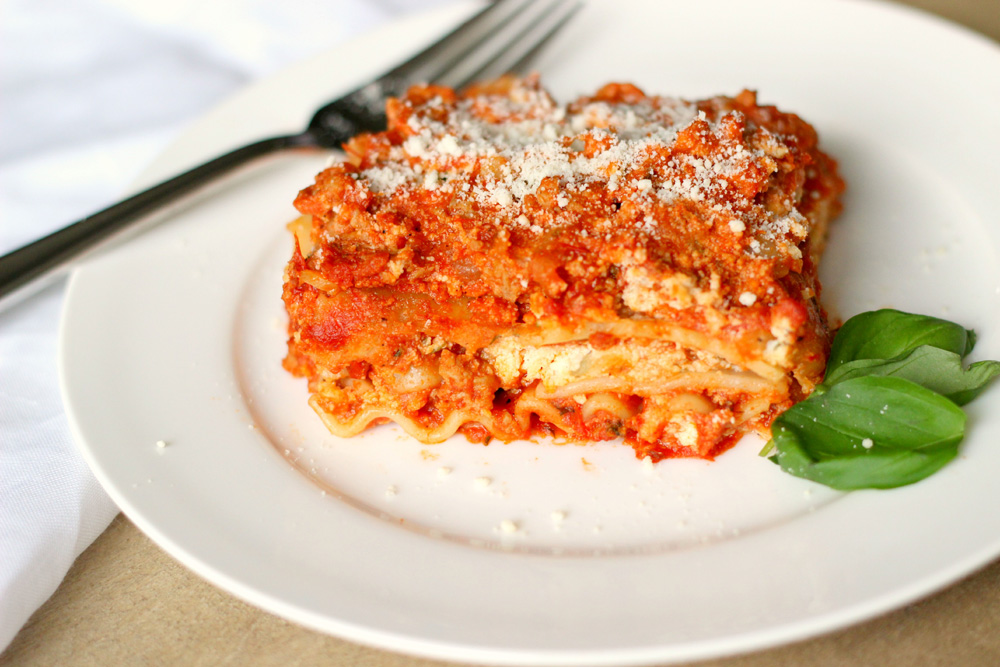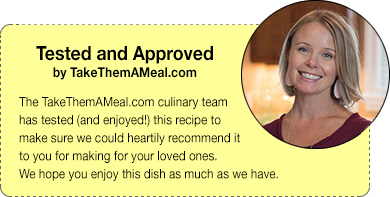 Container Recommendation....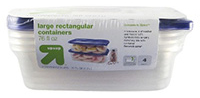 UP & UP Large Rectangular (9-1/2 cups)



Gluten-Free Lasagna with Turkey Sausage

Serves: 12

Ingredients:
2 Tablespoons olive oil
1 yellow onion, chopped
2 garlic cloves, minced
1 1/2 lb. sweet italian turkey sausage, casings removed
1 28 oz. can crushed tomatoes
1 6 oz can tomato paste
4 Tablespoons parsley
1/2 cup fresh basil
1/2 lb gluten free lasagna noodles (Tinkyada Brown Rice Lasagna Noodles are my favorite)
15 oz ricotta cheese
1 cup grated parmesan, plus more for sprinkling
1 large egg, beaten
1 lb fresh mozzarella, thinly sliced

Directions:

Preheat oven to 400 degrees. Heat oil in the skillet. Add onion and cook over medium-high heat until translucent, about 5 minutes. Add garlic and cook 1 minute. Add sausage, breaking up with a fork, and cook 8-10 minutes until no longer pink. Add the tomatoes, tomato paste, 2 Tablespoons parsley, basil, 1 1/2 teaspoon salt, and 1/2 teaspoon pepper. Simmer on low for 15-20 minutes.

While the sauce is cooking, cook noodles according to package directions.

In a medium bowl, combine the ricotta, parmesan, the egg, 2 Tablespoons parsley, 1/2 teaspoon salt, 1/4 teaspoon pepper. Set aside.

Ladle 1/3 of the sauce into a 9x13 pan, spreading along the bottom. Add the layers as follows- 1/2 the pasta, 1/2 of the sliced mozzarella, 1/2 of the ricotta mixture and 1/3 of the sauce. Add the rest of the pasta, mozzarella, ricotta and finally the sauce. Sprinkle with parmesan cheese. Bake 30 minutes.

More Recipes....