Slow Cooker Cashew Chicken Main Dishes Gluten Free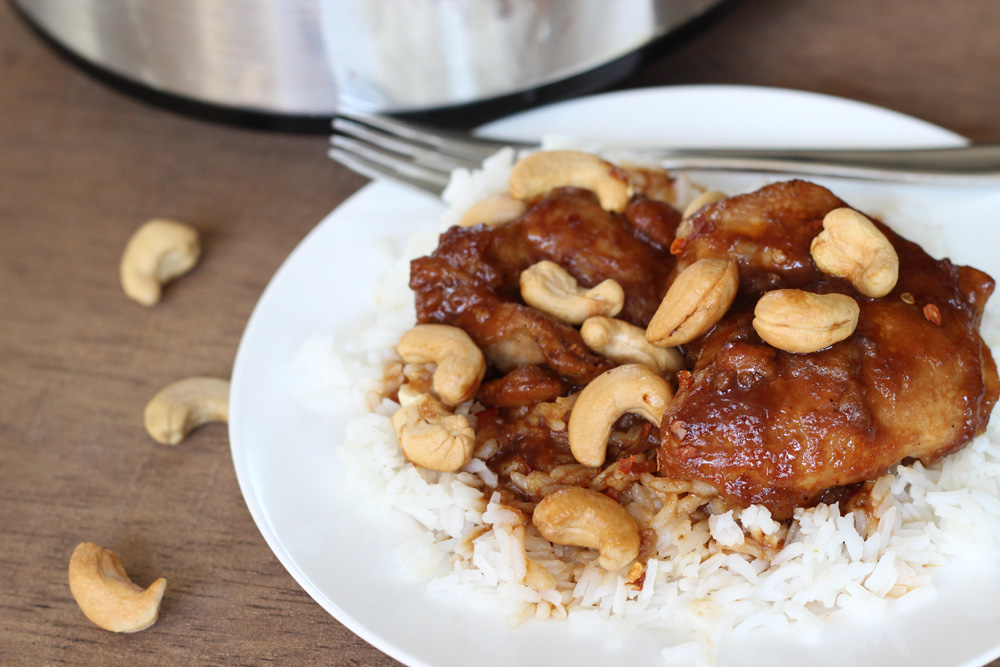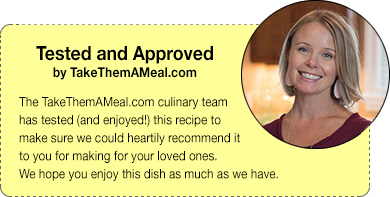 Container Recommendation....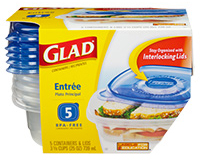 GLAD Entree Size (3-1/8 cups)
Slow Cooker Cashew Chicken
Adapted From: Six Sisters Stuff
Original Source: 365 Days of Crockpot
Ingredients:
2 lbs boneless, skinless chicken thighs, breasts or tenderloins
1/4 cup gluten free flour, all purpose like Bob's Red Mill or King Arthur Flour or white rice flour
1/2 tsp black pepper
1 Tbsp canola oil
1/2 cup gluten free soy sauce (San-J Soy Sauce is gluten free and here is a helpful link with some other suggestions. Read labels very carefully)
4 Tbsp rice wine vinegar
4 Tbsp ketchup
2 Tbsp brown sugar
2 garlic clove, minced
1 tsp grated fresh ginger
1/2 tsp red pepper flakes
1/2 cup cashews
Directions:
Combine flour and pepper in large Ziploc bag. Add chicken. Shake to coat with flour mixture. Heat oil in skillet over medium-high heat. Brown chicken about 2 minutes on each side. Place chicken in slow cooker. Combine soy sauce, vinegar, ketchup, sugar, garlic, ginger, and pepper flakes in small bowl; pour over chicken. Cook on LOW for 3 to 4 hours. Add cashews and stir. Serve over rice. Makes 4-6 servings.
More Recipes....