Foods to Support a Postpartum Mom
SEPTEMBER 14, 2021 / KELLI NAPOTNIK /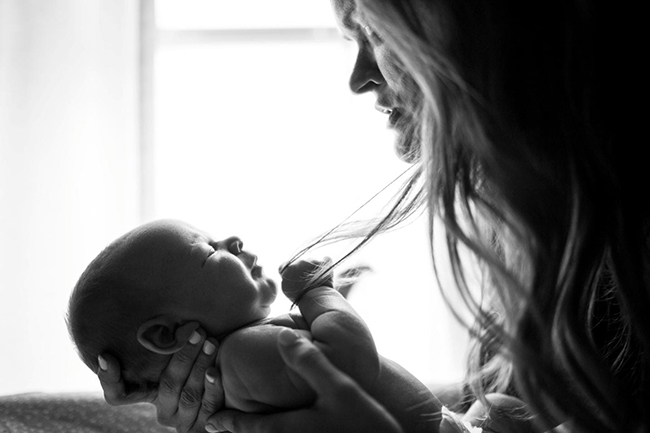 Do you know someone who is close to delivery or has recently delivered a baby? This is a very important time for mother and baby. It is also a time where a new mother's body is working hard to establish milk supply. My sister-in-law is due any day now with twins and we will be bringing her family a meal or two! I thought I would share some firsthand experience on foods to bring to a newly postpartum momma. I'll even be sharing a fun cookie recipe that helps boost milk supply! That's right, cookies!!
Right away, I want to highlight good healthy foods that are exceptional milk boosters. They have an interesting name,
galactagogues
(pronounced "galak-ta-gog"). According to Miriam-Webster online, a galactagogue is a substance that increases the flow of milk. With that being said, let's find out what foods would be considered galactagogues!
One such food that can help support breast milk supply is fennel. An easy way to include fennel in her diet is by drinking fennel tea. Most grocery store chains carry an herbal section of teas where you would be able to find a box of this nourishing tea to bring along with a meal. Another tea I'd like to recommend that I drank personally was called
Mother's Milk
by Traditional Medicinals. It has complimentary herbs that are used to encourage milk production. Again, most grocery stores carry this brand!
Below is a simple list of foods gathered from a site called
Mom Junction
where you can find ideas to add to your meals! That list includes:
Salmon
Oats/oatmeal
Cumin seed (add as a garnish or add to dressings)
Green leafy vegetables
Tofu (for vegetarian mommas)
Brewer's yeast (the secret ingredient in the cookie recipe I will share!)
Ginger
Pumpkin seeds
See any ingredients you could use or that inspire a recipe you're thinking of? And now for that cookie recipe! After I delivered my fourth child, my midwife delivered a care package of something she called lactation cookies! They were a welcome treat and had the added nutritional support of brewer's yeast. Here is an easy recipe I found online to share and I hope you enjoy taking these to the momma you know who will need a meal soon!
1/4 cup flax seed, ground
1/4 cup water hot
1/2 cup butter, softened
1/2 cup coconut oil, room temperature
1 cup sugar
1/2 cup brown sugar
3 eggs
1 tablespoon vanilla extract
1/3 cup brewer's yeast
2 cups flour
1 teaspoon baking soda
1/2 teaspoon salt
3 cups rolled oats
1 cup dried cherries
1 cup white chocolate chips
The ground flax seed, brewer's yeast and oats make these nutritionally packed cookies.
Directions:
Start with preheating your oven to 350 degrees. Then, take the ground flax seed and place in a small bowl, pouring the hot water over it. Whisk this mixture until it is combined. With a mixer, beat together the coconut oil, brown sugar and butter until "fluffy." Mix in the eggs and vanilla.
Next you will add the flax mixture to a larger mixing bowl and add in your dry ingredients. Lastly, you will fold in the oats, cherries and white chocolate chips. Fold in your oats one cup at a time, and once combined, add the cherries and chocolate chips. Bake for 10-12 minutes, remove and let cool! I'll be baking a batch for my sister-in-law! How about you? Maybe you need these for yourself! Enjoy!
Read other recent articles by Kelli Napotnik: