(in)frequently asked questions . . .
Click on any question below to learn more.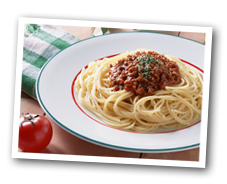 What is PerfectPotluck.com?
PerfectPotluck.com is a free online tool for coordinating meals for groups. A potluck coordinator is able to create a customized online sign up sheet that makes it easy for friends and family to participate in the group meal. In just a few minutes, requested food items, phone numbers, driving directions and any other helpful details can be communicated to everyone involved.

Is PerfectPotluck.com a free service?
Yes! Feel free to use it often, and tell your family, friends and co-workers about it. It is absolutely free!

What is the PerfectPotluck.com privacy policy?
Excellent question, in this digital age. Click here to review our privacy policy.

As a meal coordinator, what do I do if people are still calling me instead of using the website?
Not everyone will want to, or be comfortable using the website to sign up for the day when they will take a meal. If you receive a call, just visit the website, and sign that person up online. Thus, the schedule will stay up to date.

Will meal participants be reminded of the upcoming group meal?
If a meal provider enters an email address when they sign up to participate in the group meal, they will receive an email reminder two days prior to the group meal.

What emails should each person involved in the meal schedule expect to receive?
The meal coordinator will receive a confirmation email including all the details pertaining to the group meal and the administrative password. All group meal participants will receive a reminder email two days prior to the meal.

The dates (or other information) I originally entered for the group meal are now incorrect. Help!
No problem at all! Once on the meal sign-up sheet, type in your administrative password in the form in the upper right corner of the page. Click 'Edit Meal' on the gold bar and make your changes. When you're done, click 'Submit Group Meal Details' at the bottom of the page to save your changes.

Oops --- I seem to have forgotten my administrative password. Should I set up a new account?
No need to set up a new account. When viewing the meal schedule, take a guess at your admin password. If you enter the incorrect password, you will be given the option to have your password emailed to you.

Who created and is maintaining PerfectPotluck.com?
Scott Rogers and Adina Bailey, located in Harrisonburg, Virginia. If you have comments, questions or suggestions, please send an email to help@PerfectPotluck.com.